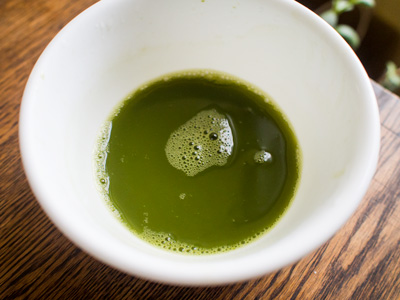 Company: Vita Life
Type:
From: Taiwan
Grade:
Ounces: 10.58
Price: $19.38
Price Per Ounce: $1.83
Rating: 2.5 / 5
Click Here to Get This Matcha
Matcha Review
This green tea powder claims to be matcha, but is likely sencha. See Matcha versus Sencha. It comes in a nice large container. Inside is a sealed matcha bag and plastic spoon. The matcha is dark green in color. It has a smooth grassy smell. It has a smooth vegetal taste an only slightly bitter aftertaste. For sencha, this is pretty good tasting. It's also at a more affordable price than real matcha.
About the Company: Vita Life
There isn't much information available about this company. There is another company with the same name that makes Matcha (from Japan), but it's not the same as this company (from Taiwan). From the Amazon description:
Matcha = Powdered Green Tea in Japanese. Vita Life Brand Green Tea Powder is made with high quality green tea! Green Tea Powder contains nearly 10 times the polyphenols and antioxidants of regular teas, This is the healthiest beverage on the market
Approximately 9 times the beta-carotene of carrots. Significantly increases energy (over 8 to 10 hours) without the caffeine "jitters". Fresh new in sealed bag. Product of Taiwan.