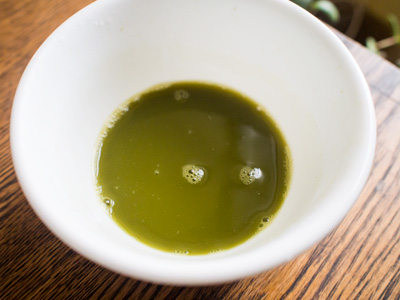 Company: Tradition
Type:
From: Taiwan
Grade:
Ounces: 8.8
Price: $13.49
Price Per Ounce: $1.54
Rating: 1 / 5
Click Here to Get This Matcha
Matcha Review
This green tea powder claims to be matcha, but is likely sencha. See Matcha versus Sencha. Additionally, on Amazon, it says it's from Japan, but actual packaging says from Taiwan. It comes in a large, resealable bag. It has a dark green color and old grass smell. It has a strong vegetal flavor and a very bitter, astringent aftertaste.
About the company: Tradition
Not much information is available about the company. The Amazon product says Japan, but the product is actually from Taiwan. The only details on the Amazon description are:
Delicious Tradition Green Tea Powder has full of fresh green tea benefits, including great weight loss. Matcha is getting popular in the world now.