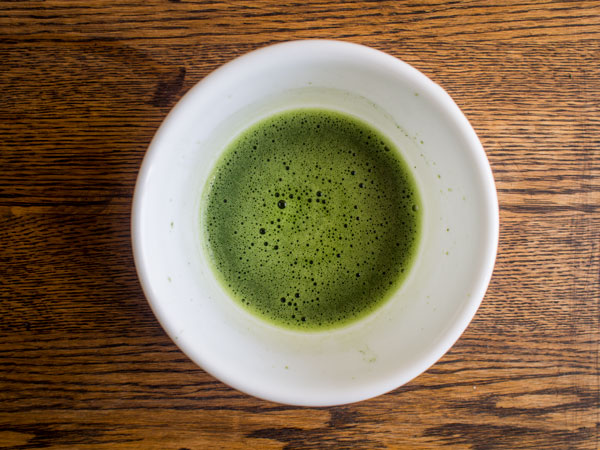 Company: Rishi Tea
Type:
From: Kyoto, Japan
Grade: Ceremonial
Ounces: 0.7
Price: $22.99
Price Per Ounce: $32.84
Rating: 4 / 5
Click Here to Get This Matcha
Matcha Review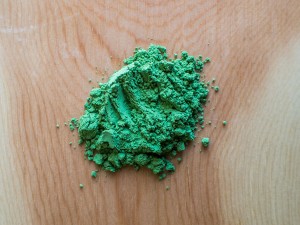 Rishi Shiro no Kotobuki Matcha is packaged in a resealable bag. Inside the bag is another resealable aluminum bag, ensuring the matcha stays fresh. The matcha is bright green in color, slightly lighter in green than Rishi Teahouse Matcha. Rishi Shiro no Kotobuki Matcha has a nice fresh grass smell. After whisking, it has a nice froth and bubbles. It is thicker and has slightly more froth than Rishi Teahouse Matcha. The matcha has a velvet creamy texture and bold flavor. It is a thick, full-bodied matcha, which is interesting as most organic matchas I've tried are lighter (see FAQ: Organic versus Non-Organic Matcha).
While I really like Rishi Shiro no Kotobuki Matcha, I prefer Rishi Teahouse Matcha. They are both excellent matchas, but I prefer a smoother, less-bold matcha (which Rishi Teahouse Matcha is).
Per Rishi, Matcha Shiro no Kotobuki is a prized ceremonial grade matcha from the heart of Kyoto Prefecture. Shiro no Kotobuki is a highly respectful name honoring the noble pride of Kyoto tea culture and history. Shiro literally means "castle," yet here it alludes to the placename Yamashiro no Kuni, a region in southern Kyoto. The imperial court ruled in Yamashiro no Kuni during the Muromachi period, when tea culture flourished throughout Japan. Kotobuki means "celebrated" or "noble."
About the company: Rishi Tea
From the Rishi Tea Website:
Rishi Tea offers the highest quality organic and Fair Trade Certified loose leaf teas, fresh each season and direct from tea gardens around the world. We travel thousands of miles each year to work hands-on with skilled artisans whose families have been making traditional teas and herbs for generations. Our direct relationships allow us to produce rare and exclusive teas that offer an unmatched level of freshness. Being at origin to maintain these relationships is our way of ensuring the quality and authenticity of our teas and herbs.