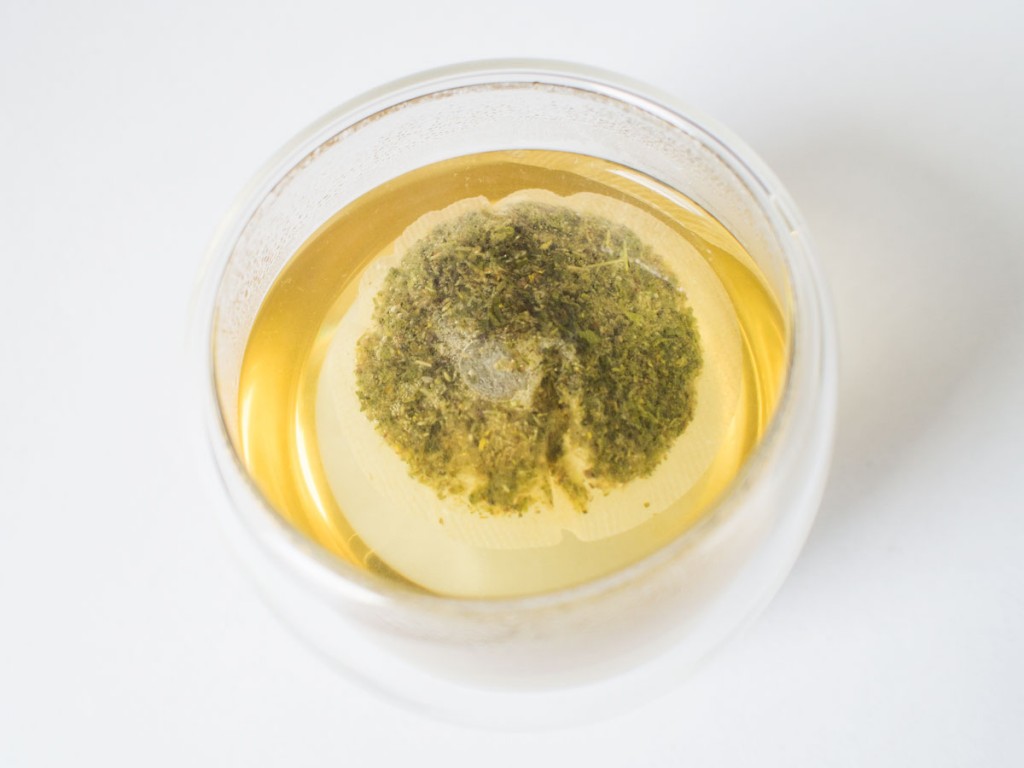 Company: The Republic of Tea
Type: matcha tea blend
From: Unspecified
Grade: Blend
Ounces: 1.78
Price: $13
Price Per Ounce: $7.30
Rating: 4 / 5
Click Here to Get This Matcha
Matcha Review
The Republic of Tea "Serenity" Super Green Tea is packaged in a tin can, and includes 36 tea bags. After steeping the tea for 2-3 minutes, it has a fragrant aroma of chamomile, honey and lavender. Which makes sense as its ingredients include organic green tea, biodynamic chamomile, organic lavender, organic holy basil, organic green tea matcha, organic vanilla flavor and natural honey flavor. The tea blend has a golden hue color, similar to light amber honey.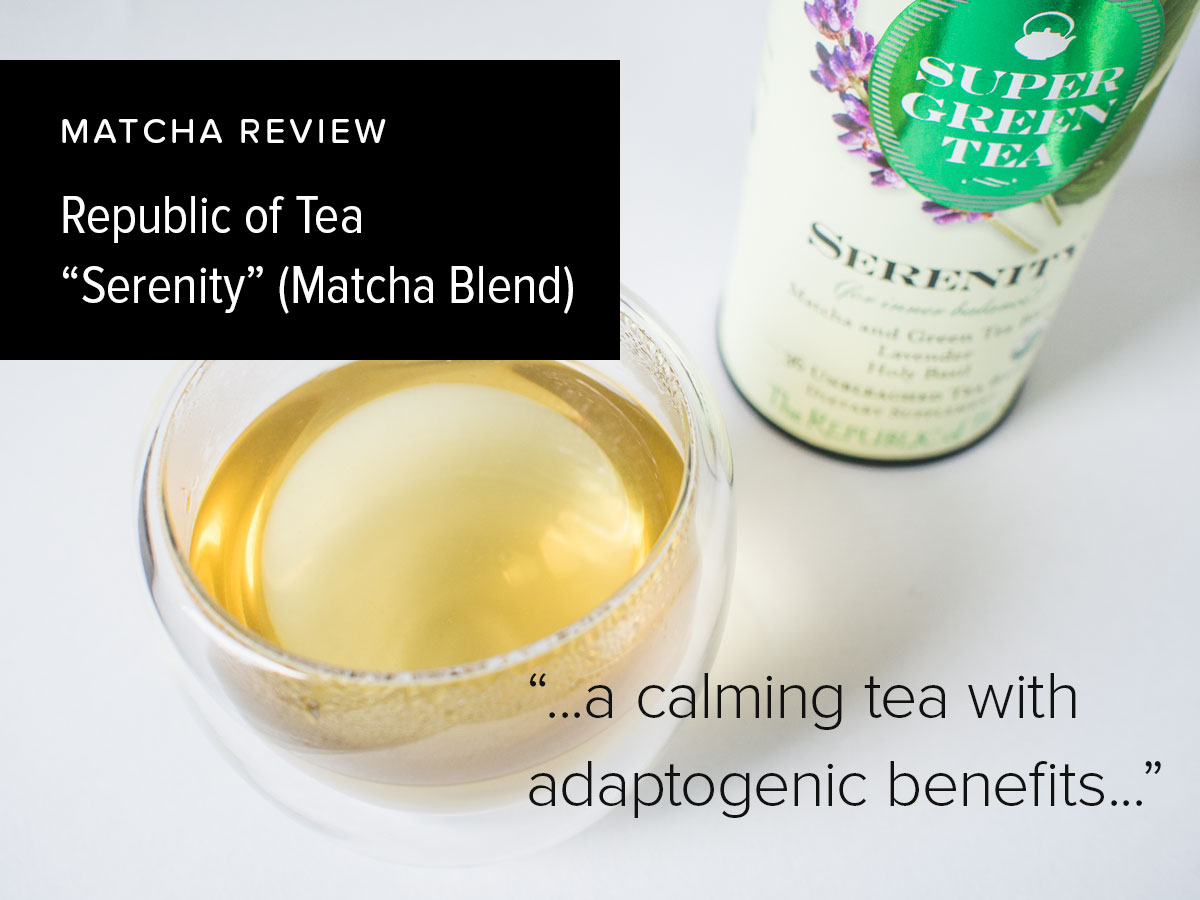 The flavor is like a smooth chamomile honey tea you would drink at bedtime, with a slight hint of green tea. If you're looking for a matcha experience, this isn't it. The matcha flavor is barely identifiable other than a slight astringent note. But if you're looking for a calming tea with adaptogenic benefits, this is a good choice.

I would drink this if I were seeking a peaceful energy early in the morning or after a heavy lunch. It's a good afternoon tea. If it weren't for the caffeine, this would also make for an excellent post-dinner digestive aid.
About the Company
From the Republic of Tea website:
Founded in 1992, The Republic of Tea sparked a Tea Revolution. We began by canvassing the most prized tea gardens of the world for their worthiest leaves. Our mission was—and is—to see these teas steaming in the cups of men, women and children everywhere, and to emphasize a Sip by Sip Rather Than Gulp by Gulp lifestyle. In keeping with our identity as an independent republic, we designate our employees Ministers, our sales representatives as Ambassadors, our customers as Citizens and retail outlets as Embassies.