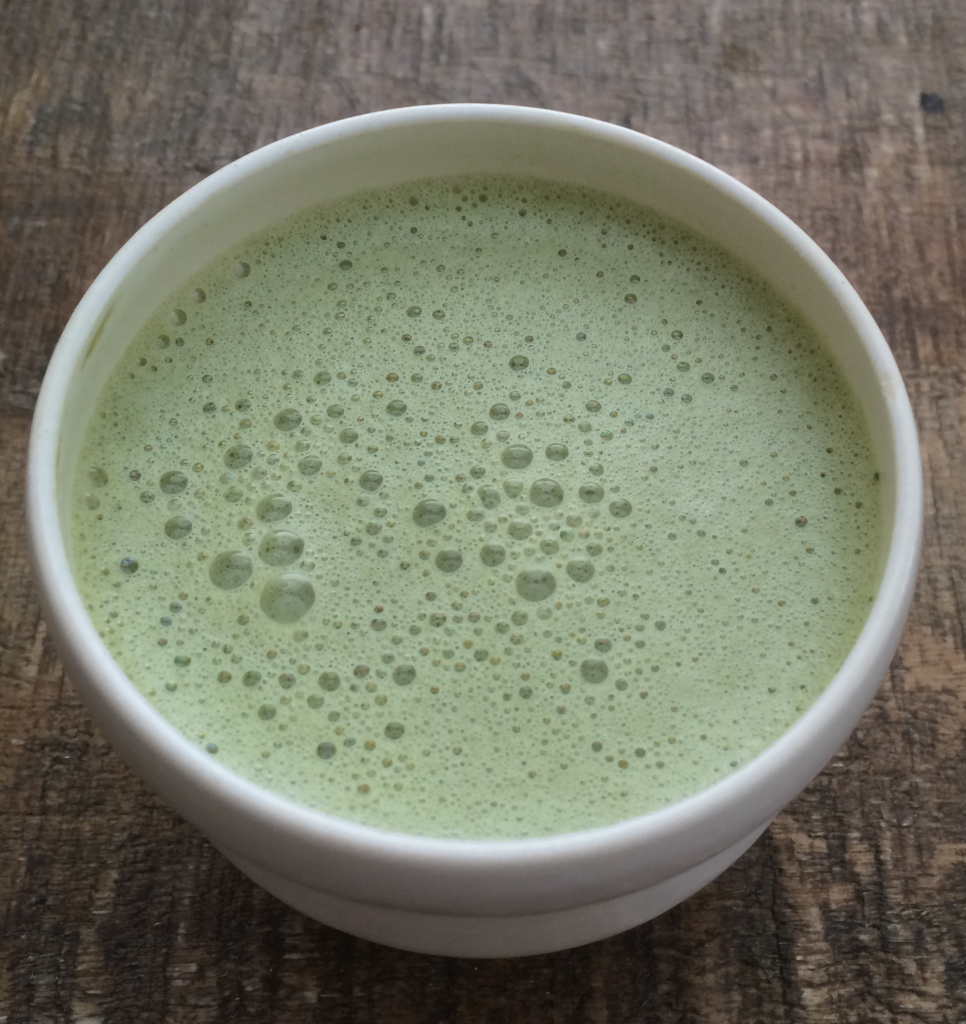 Company: NutriBeam
Type:
From: China
Grade: Culinary
Ounces: 4
Price: $19.01
Price Per Ounce: $4.75
Rating: 3 / 5
Click Here to Get This Matcha
Matcha Review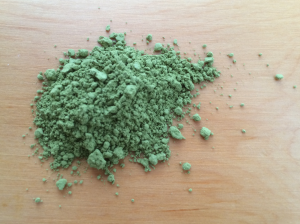 NutriBeam Culinary Organic Matcha Green Tea Powder is packaged in a sealed re-sealable bag. As the matcha is culinary grade, if consumed alone, it has a slightly bitter taste. This is expected, as food grade matcha is meant to be combined with other ingredients (similar to cooking wine). The matcha is very light in color. When I compared it to the Maeda-en Culinary Grade Matcha that I reviewed (and opened over a year ago), this brand-new package of NutriBeam is much lighter and muted in green color. This could be partially due to the fact that NutriBeam matcha is organic.
Matcha is great with dairy, so I tried this one with milk to make a matcha latte:
Matcha Latte
The matcha latte is made by adding 1 teaspoon of matcha powder to 7 ounces of milk. Whisk until well combined and frothy. I don't have a milk frother, but used this trick to make milk foam without a frother.
After pre-frothing and warming the milk, I whisked in the matcha. It blended well with the milk, and didn't have a particularly strong flavor. At less than $5 per ounce, this matcha seems to be a good value for organic culinary-grade matcha. If you are on a budget and will be mixing matcha with milk / making smoothies, this may be a good choice of matcha for you.
About the company: NutriBeam
From the NutriBeam website:
We believe that everyone deserves to live a healthy and happy life. This can be achieved through nourishing the body with healthy foods, regular exercise, getting enough rest, and taking care of ourselves emotionally and mentally. Sometimes achieving these things isn't easy and that's where NutriBeam comes in.