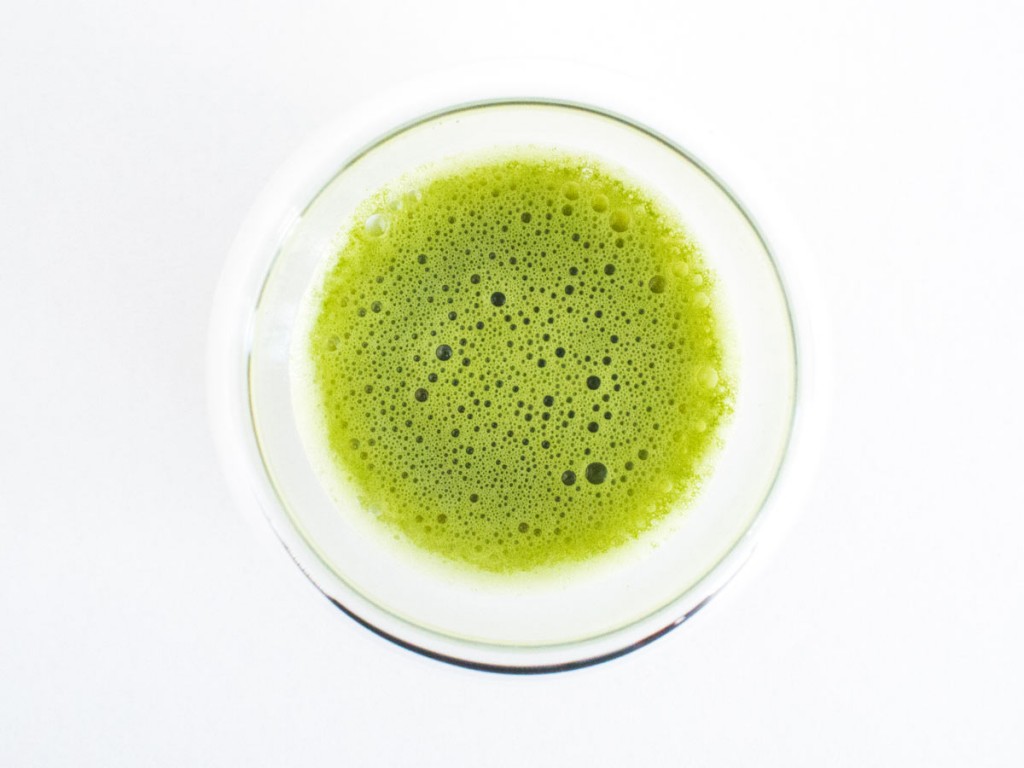 Company: Maeda-en
Type:
From: Japan
Grade: Culinary
Ounces: 1
Price: $8.33
Price Per Ounce: $8.33
Rating: 3.5 / 5
Click Here to Get This Matcha
Matcha Review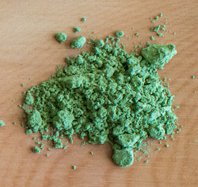 1/1/16 Tasting: Updating rating from 4/5 to 3.5/5. This matcha is medium yellowish green in color. It is less aromatic than the others compared. Has a nice froth, but very earthy, bitter flavor. It's very astringent, it really sticks with you and I wouldn't recommend drinking this on its own. Note the updated price per ounce of $8.33.
See how this matcha stacked up against the top matchas of 2015 »
3/22/14 Tasting: Maeda-en Culinary Matcha is packaged in a sealed tin can, inside a sealed bag. The matcha is lighter in green than their Universal and Ceremonial Grade matcha. As the matcha is culinary grade, if consumed alone, it has a slightly bitter taste. This is expected, as food grade matcha is meant to be combined with other ingredients (similar to cooking wine). Price per ounce was $9.66.
Per matcha expert Eric Gower, "Matcha loves dairy. Use it with yogurt, butter, cream, milk, ice cream . . . it also loves chocolate." Taking his advice, I tried the Maeda-en Culinary Matcha with two recipes (both provided by Maeda-en):
1) Matcha Latte
The matcha latte is made by adding 1 teaspoon of matcha powder to 7 ounces of milk. Whisk until well combined and frothy. I don't have a milk frother, but found this trick to make milk foam without a frother.
After pre-frothing and warming the milk, I whisked in the matcha. I tried it both unsweetened and sweetened. It was really good both ways, and really comes down to personal preference.
2) Matcha Blancmange
This is a sweet matcha dessert made with milk, cream and sugar thickened with gelatin. See Matcha Blancmange recipe. My Blancmange turned out light, creamy and delicious. The matcha flavor (1 tablespoon) from the blancmange was subtle and smooth. The matcha sauce on top also required 1 tablespoon of matcha. This sauce blend was a bit strong on the matcha flavor, be careful (unless that's what you want!).
Overall, Maeda-en Culinary Matcha is great for cooking. I am excited to try it out with more matcha recipes (Matcha Cream Puffs, Matcha Macaroons, and Matcha Rice Krispies are next on the list).
About the company: Maeda-en
From the Maeda-en website:
Maeda-en commits to embracing the teachings of Chado (traditional tea ceremony) called "Shu Ha Ri." This teaching is noted in a poem by tea master Sen-no Rikyuu (1522-1591) and is still used in modern day martial arts training. "Shu (to protect)" is to protect traditions, "Ha (to break)" is to create something new upon such traditions, And "Ri (to separate)" is to part ways with the old tradition, based on the Shu-Ha step. Maeda-en's commitment to you, the consumers, encompasses our path to Shu Ha Ri. We protect the traditions by bringing our customers fine, authentic traditional green tea. We create new and exciting products that incorporate tradition. We strive to create products that will remain in the marketplace as a new tradition, for years to come.