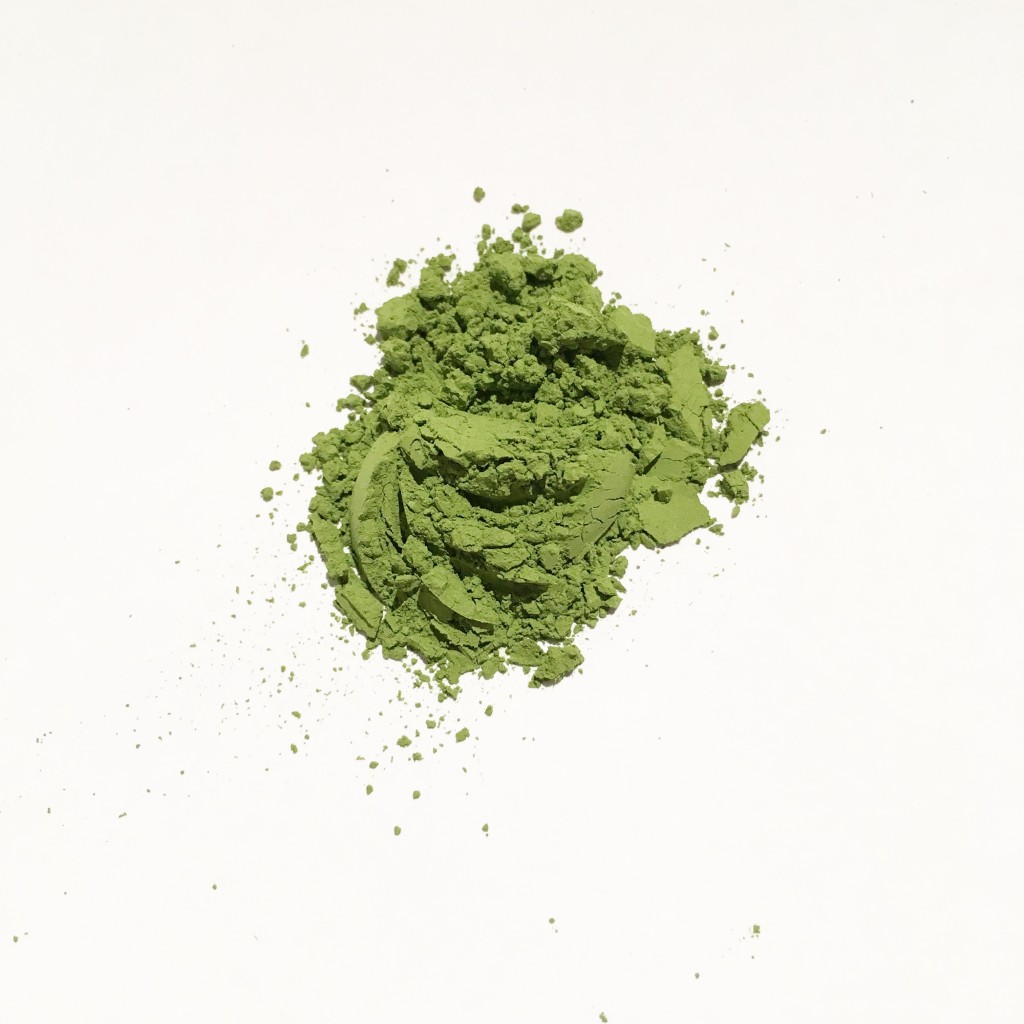 Company: Jade Leaf
Type: pure matcha
From: Uji, Japan
Grade: Culinary
Ounces: 1
Price: $10
Price Per Ounce: $10
Rating: 2.5 / 5
Click Here to Get This Matcha
Matcha Review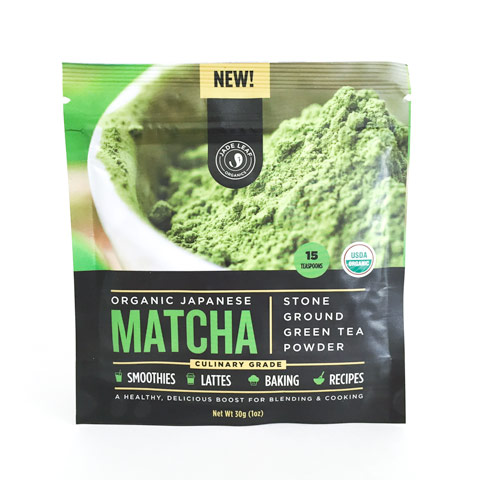 11/26/17 Tasting: This season's harvest is a muted green color. Tasting it alone, the matcha has a bitter flavor, chalky texture, and an astringency that sticks with you. Mixing the matcha with cream, the flavor is alright, but the bitterness is still a bit grippy. I'd recommend only trying this matcha if you drink your matcha lattes sweetened (or if you're using it in smoothies/baking). Overall, Jade Leaf has improved the quality of their culinary matcha (compare this photo to the ones below), but it's still not my cup of tea (as I like to drink my matcha lattes unsweetened). Rating increased from 1 1/2 to 2 1/2 stars.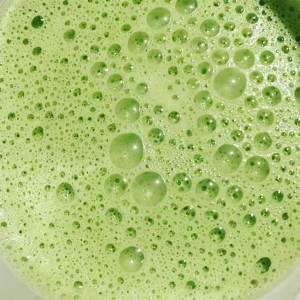 8/19/16 Tasting: Jade Leaf's culinary organic matcha is packaged in a resealable bag. The matcha is dull green in color. After frothing, it has mostly smaller bubbles and becomes a muddy green color. The matcha smells of stale hay or canned green beans. It's not pleasing to the nose at all. On its own, the matcha has an extremely bitter taste. It's undrinkable. But since this is a culinary grade, it's meant to be drank in a latte or used with cooking.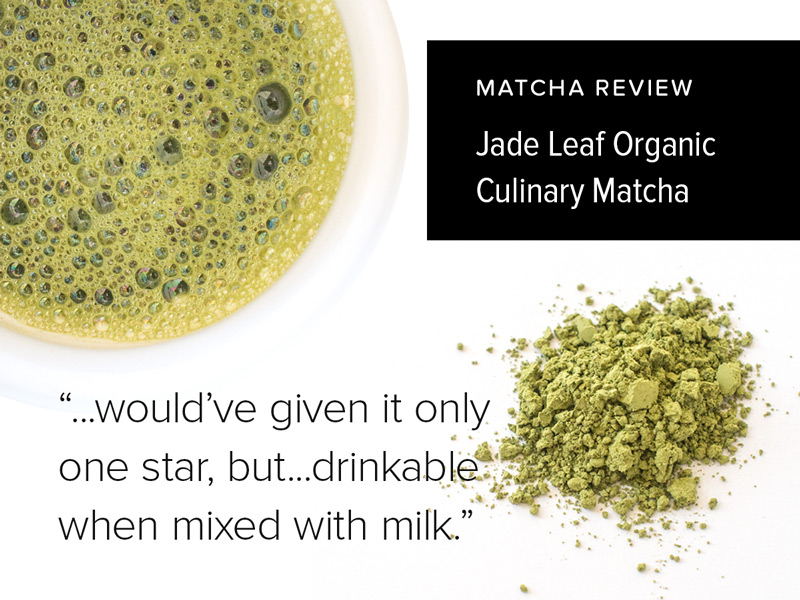 I tried mixing it into a latte, and it was drinkable, but the matcha flavor was very mild except for a slight bitterness coming through. Overall, this is a pretty bad, bitter culinary organic matcha. Sometimes you get what you pay for. I would've given it only one star, but it is drinkable when mixed with milk to make a latte.
Looking for a stellar-quality matcha for your culinary experiments and sipping on its own? DoMatcha Green Tea, 2nd Harvest won our 2015 Matcha Showdown Best Value Matcha Award. Here's more culinary and ceremonial grade options from our 2015 Matcha Showdown.

About the Company
From the Jade Leaf website:
We believe that organic Matcha green tea is a great addition to a healthy lifestyle. What often makes this tough is that authentic Japanese Matcha (especially the organic variety) tends to be very expensive. So we set out to partner with a farm in Japan directly, and the result has become our brand, Jade Leaf Organics. We promise to offer the highest quality Matcha at a fair price, so that you too can add it to your own healthy lifestyle.