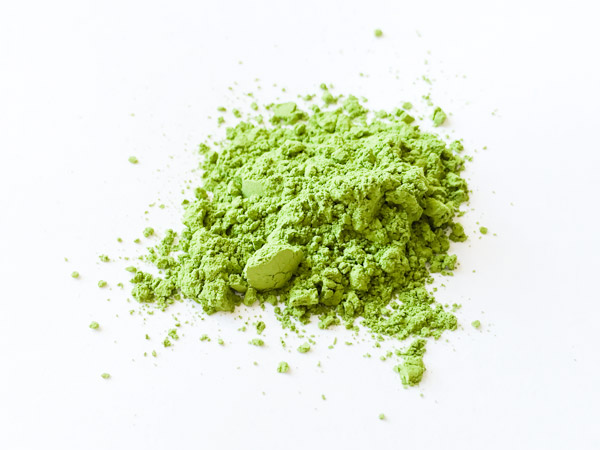 Company: DoMatcha
Type:
From: Kagoshima, Japan
Grade: Culinary
Ounces: 2.82
Price: $29.19
Price Per Ounce: $9.71
Rating: 4 / 5
Click Here to Get This Matcha
Matcha Review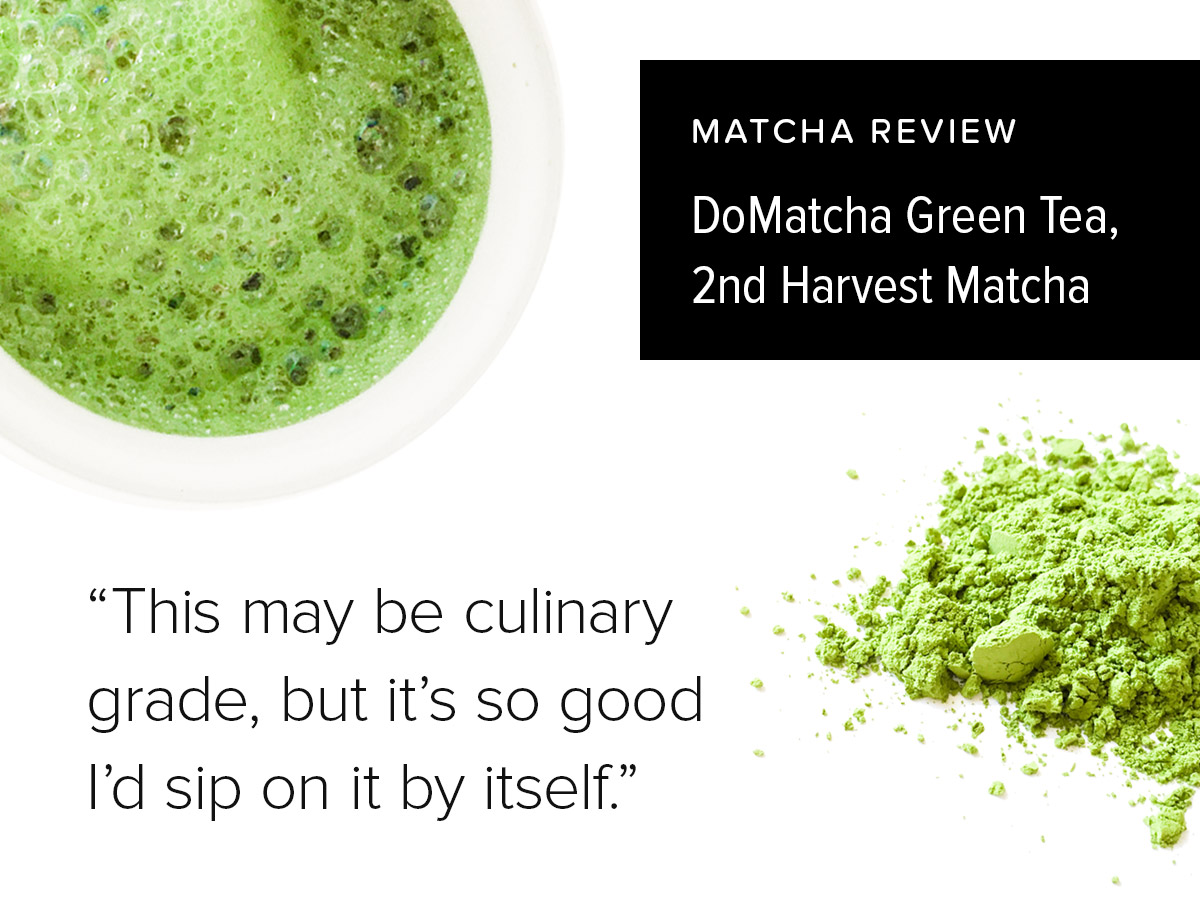 1/1/16 Tasting: Updating rating from 4.5/5 to 4/5. It has a bright warm green color, more muted than that ceremonial grades. Very nice froth. It's smooth for culinary grade, but drinking it on its own, definitely has a bit more astringency and bitterness in the aftertaste. Note the updated price per ounce of $6.
See how this matcha stacked up against the top matchas of 2015 »
11/19/15 Tasting: DoMatcha 2nd harvest is harvested in August instead of spring, giving it an earthier and slightly more astringent flavor than their Ceremonial grade matcha. It comes in a sealed bag inside a sealed tin can. The matcha is a vibrant spring green. In the hand, it feels silky and so fine it almost melts between your fingers. After mixing the matcha, it has a foam-like froth, very dense like whipped cream. It has a strong, rounded sweet grass smell. The taste is smooth, clean, with a very slight bitter note on the end. It's well-balanced and has a medium finish. Price per ounce was $8.86.
DoMatcha 2nd Harvest is meant to be mixed in with lattes or smoothies. I tried the matcha first by itself to see how it tastes, and second I made a matcha latte. It was great both ways. Overall, I really like DoMatcha 2nd Harvest. This may be culinary grade, but it is so good that I would sip on it by itself. For those looking to enjoy the DoMatcha experience at a lower cost than their Ceremonial grade (or if you just want very high quality matcha to mix in with your lattes and smoothies), this is a great choice.
About the Company
From the DoMatcha website:
"DoMatcha is 100% authentic Japanese matcha green tea now grown in the southwestern corner of Japan in Kagoshima. We work very closely with our partners who have collectively been in the tea industry for over 700 years, Shohokuen one of our producers, and also the famous Japanese tea master Mr. Kazu Handa, whose family's knowledge and expertise has been handed down generation after generation for over 300 years."
Read our interview with matcha expert and DoMatcha Brand & Sales Manager Gislinde Bronson »