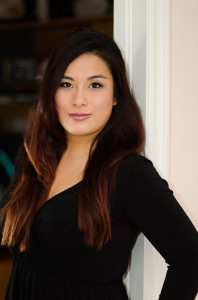 Matcha expert Ying Han founded Midori Spring in early 2015 through her passion for green tea, health products and well-being. She was able to find the best organic green tea leaves from Japan through extensive tastings and research. Maintaining a healthy lifestyle, including good physical and mental health has played an important role in Ying's life. During her many years of chronic back pain, inflammation, anxiety, frequent colds – she always looked for natural remedies and practices that helped with these symptoms. She discovered Matcha had tremendous health benefits and very quickly incorporated it into her daily life but wanted to share this superfood with others. When the timing was right – Midori Spring was born.  Check out our review of Midori Spring Ceremonial Organic Matcha.
What do you do at Midori Spring?
Besides drinking a lot of matcha, I handle the following:
1. Operations
2. Administration
3. Marketing & Promotions
4. Sourcing
5. R&D (including many tastings and recipes)
6. Sometimes website design if it's not too complicated! Otherwise I need my techie guru.
My professional title is Founder/CEO – but that sounds too formal.
Have you always had an interest in tea?
Yes, I'm a tea lover and still need to try so much more. I love many teas: jasmine pearl, oolong, pu-erh, mint, lavender, chrysanthemum, and of course matcha…the list goes on. My family's background is Chinese/Taiwanese and tea culture has always been a big part of growing up.
What makes your matcha special? Where is it from?
Our Midori Spring Ceremonial Gold Class Matcha is from Aichi & Kagoshima, Japan. We focus on providing the highest quality tea rather than profit margins. Some companies opt to produce a blend of higher grade matcha with lower grades, in order to reduce costs. There are different grades within ceremonial, it's not just the two grades ceremonial vs culinary. For example, ceremonial grades can range from high quality to low quality – grades A, B, C, CD, D, etc. We use grade A for our Gold Class. Not to mention, our product is organic and kosher certified.
What should readers know about drinking matcha?
Matcha has been around for thousands of years, so it is not something new. The most premium matchas are from Japan. Lately, there has been an influx of interest because people are starting to find out the many health benefits it encompasses. If you are a first time matcha drinker, you may not like it right away – it's like trying coffee or wine the very first time. Matcha is different from loose leaf teas because you are consuming the entire leaf and not just the infusion. Some first time drinkers think it tastes grassy, while others describe it as sweet and creamy. A higher quality matcha will taste less astringent and not bitter – so drinking the matcha on its own is the best way to go. Nevertheless, you can always add raw honey, or make a matcha inspired latte, plus don't forget to adjust matcha/ water amounts to your liking.
What should readers know about cooking with matcha? Do you have any recipes you could share?
There are endless possibilities when it comes to cooking with matcha. Matcha is very popular amongst the world of desserts and smoothies. We are a big fan of creating healthy guilt-free treats. My current favourite is our Midori Spring Organic Bliss Balls. This recipe includes: Midori Spring Gold Class Matcha, organic pitted medjool dates, organic raw cacao, organic coconut oil, organic desiccated coconut, organic vanilla extract. Depending on how many bliss balls you plan to make, 1 to 1.5 teaspoon(s) of matcha is used. Everything gets blended in a food processor and total preparation/cooking time is about 15 minutes. Full recipes and tips can be found on Facebook (www.facebook.com/midori spring) or on our website (www.midorispring.com).
Do you have any recommendations for readers wanting to learn more about matcha?
Our website has lots of information including details of the production process. Readers can also go to our FAQs page (www.midorispring.com/faq). We are always here to answer any questions about matcha- please e-mail – info@midorispring.com.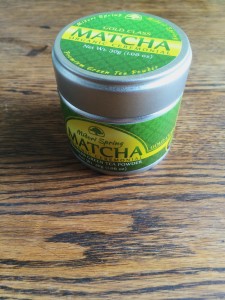 Links:
Website: www.midorispring.com
Facebook: www.facebook.com/midorispring
Purchases can be made on Amazon.
Amazon US: http://bit.ly/msmatchaus
Amazon Canada: http://bit.ly/msmatchacad
Amazon UK: http://bit.ly/matchauk
Instagram: yingers28